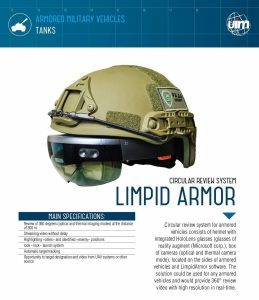 Als je soldaat bent, of dat nou op de grond is of in een supersnel vliegtuig, dan zul je over de best mogelijke bescherming willen beschikken. Een paar extra ogen in je hoofd zijn dan natuurlijk heel welkom. Relevante informatie over al dan niet zichtbare doelen precies daar geprojecteerd waar die doelen zijn, op het moment dat jij er naar kijkt eveneens.
Vanuit dat oogpunt is het bericht dat de Microsoft HoloLens ook door het leger in Oekraïne getest wordt dan ook alleen maar cool, goed, interessant.
Of ik persoonlijk het beeld van de hightech soldaat nou zo geruststellend vind, daar ben ik nog niet helemaal uit.