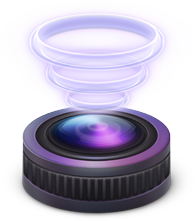 Ik heb deze nog niet zelf kunnen uittesten, maar ik heb een licentie voor Wircast Windows, dus dat ga ik vast nog doen (zodra ik tijd heb). Ik wilde deze feature uit de releasenotes voor versie 4.2 toch alvast even delen:
On Windows, virtual camera output allows Wirecast output to be used as a
camera source by picked up devices or software including Skype and Google Hangouts
Dat betekent dus dat je de functionaliteit van Wirecast (meerdere camera's bedienen, nette titels, overgangen, etc.) ook beschikbaar komt voor Skype en Google Hangouts. Voor Skype vind ik dat wat minder belangrijk, je zou het kunnen gebruiken om professionelere presentaties aan een kleiner publiek te geven, maar voor Google Hangouts lijkt me dit een mooie boost.
Immers, je kunt nu eenvoudig ook een (groter) live event streamen naar Google Hangouts, zoals je dat ook al naar bijvoorbeeld Ustream kon doen (vanuit Wirecast). Met de beschikbare Google Hangouts Live streaming naar YouTube en de grote hoeveelheid reclame die sites als Ustream tegenwoordig ook in de (gratis) live stream zelf stoppen zou dit wel eens een extra boost kunnen betekenen voor Google Hangouts. Nice.