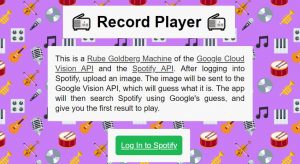 Via Adafruit kwam ik bij deze leuke (verder tamelijk nutteloze) Record Player. het is een combinatie van de Google Vision API en de Spotify API.
De werking is tamelijk eenvoudig: maak een foto van een hoes van een LP of CD of als je die niet meer hebt (of nooit gehad hebt), zoek je gewoon even op Google naar plaatjes. Die afbeelding sleep je dan op de interface en dan stuurt de site die eerst door naar Google Vision om te beoordelen wat er op de afbeelding staat. Het resultaat wordt dan naar Spotify gestuurd en jij krijgt het resultaat daarvan te zien.
Mijn eerste test was met Eliminator van ZZ Top: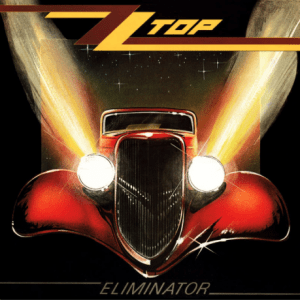 Het resultaat was niet 100% correct, maar wél ZZ Top: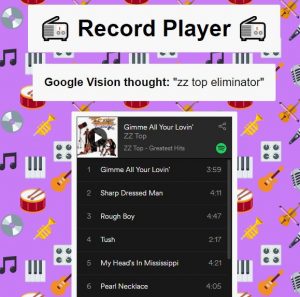 Een dubbelcheck (dank je Marit) liet zien dat dat logisch is: Eliminator als album staat namelijk niet op Spotify. Zoek ik op basis van de cover van Afterburner, dan komt Spotify met het juiste album. Cool! 🙂
Hieronder staan er nog een paar:
De twee antieke "Now This is Music" hoezen kan Spotify niets mee. Maar dat ligt niet eens alleen aan Spotify (die die oude LP's niet in de collectie heeft), van #4 maakt Google "lassen" (geen idee waarom) en op #6 herkent Google alleen Tina Turner. Op zich ook niet verkeerd.
Van de verzamel CD van Level 42 weet Google alleen "level 42" te achterhalen. Grappig is dan weer dat Spotify dan ook "The Very Best Of" als response geeft, als de cover in dat geval niet helemaal hetzelfde.
Je ziet het, je kunt je hier heeeeel lang mee amuseren. Vooral als je een oude sok bent (zegt Marit).