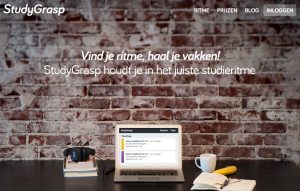 De afgelopen maand heb ik toegang gehad tot StudyGrasp, een betaalde online dienst die als doel heeft om studenten te helpen hun studie te plannen. Het is een betaalde dienst, maar de prijzen zijn tamelijk schappelijk: €39,- voor één jaar of €70,- voor drie jaar. Ik weet niet precies waarom 3 en niet bijvoorbeeld 4 jaar (ze richten zich op het hoger onderwijs en dat duurt normaal 4 jaar), maar goed, het is een overzichtelijk bedrag als je de site handig vindt.
Waarom zou je de site handig kunnen vinden?
Zoals gezegd heeft de site als doel om een student binnen het hoger onderwijs te helpen bij het plannen van zijn/haar studie. Op dit moment ligt daar de nadruk. Dat betekent dat ouders en ook studieloopbaanbegeleiders (nog) geen toegang hebben tot de site. Dat is wel iets dat in ontwikkeling is. Ook richt de site zich dus niet op (bijvoorbeeld) leerlingen in het voortgezet onderwijs of het primair onderwijs. Daar had ik namelijk ook nog wel opties en kansen gezien.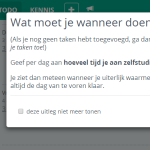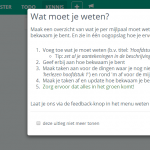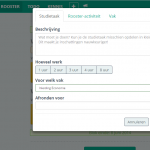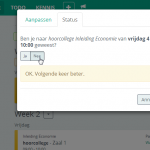 Lees verder….