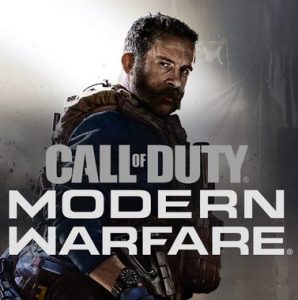 Toen ik 10 jaar geleden mijn ANTEC 300 kocht, kreeg ik er een exemplaar van Colin McRae: Dirt 2 (videoreview) gratis bijgeleverd en redelijk snel na aanschaf kocht ik Mass Effect 2 er los bij (een spel dat 10 jaar later nóg niet achterhaald is: videoreview).
De overeenkomst tussen die twee games: ze werden allebei geleverd op een DVD. In een doosje. En liggen nu nog ergens in de doos met de rest van de reserveonderdelen van de computer.
Bij de grafische kaart van mijn nieuwe computer (zie bericht 1 en bericht 2 daarover) kreeg ik een code voor een gratis exemplaar van Call of Duty Modern Warfare. Beetje suf daarbij is dat die game nog niet beschikbaar is. Pas op 25 oktober. Daarnaast vraag ik me op basis van de trailer af of ik dat spel heel veel ga spelen. Niet echt mijn genre.
Goed, op zoek dus naar andere games dan maar om de kracht van mijn nieuwe pc ook visueel te testen.
Steam
Natuurlijk ben ik niet helemaal in 2009 steken gebleven als het om PC games gaat. Ja, ik heb ook al een tijdje een Steam account. Dat gaat automatisch als je kinderen hebt die games willen spelen op een moment dat ze nog niet zelf online aankopen mogen/kunnen doen.
En natuurlijk verwees Niek me meteen naar dit soort lijstjes: de op dit moment grafisch meest uitdagende spellen voor PC.
Hij had zelf al Deus Ex: Mankind Divided via Steam, dus die konden we zo spelen. Project Cars 2 had ik zelf al aangeschaft (helaas had ik geen VR-bril in huis om mee te testen). Aporia: Beyond The Valley is een spel dat niet in die lijst stond, maar waarvan Niek van de demoversie wist dat die grafisch te zwaar voor onze gewone laptop was (een HP Pavlion met Kaby Lake Intel Core i7 en NVIDIA GeForce 940MX).
Via Steam kun je daarvan een demoversie downloaden die inderdaad heel erg mooi uitziet. De clip hierboven is niet op 4K gemaakt maar op 1080p en geeft toch al een beeld van de graphics. Dus wilde ik de volledige versie ook wel aanschaffen. En dan heb je een keuze.