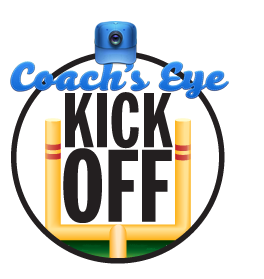 Techsmith (bekend van o.a. Camtasia Studio en Jing) komt binnenkort met een nieuw programma voor de iPhone: Coach's Eye.
Het idee achter het programma is eenvoudig: je maakt als coach een filmpje met je iPhone of iPod Touch. Gezien de naam van het programma ligt het voor de hand dat het een filmpje was van een sportactiviteit, bijvoorbeeld hockey, tennis, voetbal, etc.
Dat filmpje ga je dan achteraf bespreken met de atleet. Bij het bespreken open je het filmpje in Coach's Eye. Je kunt het filmpje dat afspelen of frame voor frame vooruit en achteruit door de film scrollen. Dat doe je tijdens het uitleggen/bespreken van het filmfragment. Wat ging er mis? (buitenspel? foute voetbeweging?) of juist goed? Je kunt er pijlen of cirkels bij zetten terwijl je met de atleet het fragment aan het doorspreken bent.

Intussen wordt alles opgenomen: jouw audio en alle bewegingen die je gedaan hebt in die snelheid. Stop je met uitleggen/opnemen, dan wordt het resultaat opgeslagen op je iPhone, klaar om bijvoorbeeld gemaild te worden naar de atleet.
Ik begrijp dat het geheel in november verwacht wordt, voor een prijs van rond de 10 dollar. Dat moet het probleem dus niet zijn.
Ter ere van de aanstaande introductie hebben ze een verloting van een aantal goodies. Hoofdprijs is een T-shirt kanon, met 100 t-shirts met logo naar wens. Wellicht niet iets wat je dagelijks gebruikt. Maar wie weet win je wel de 3e prijs, een iPod Touch met 32GB intern geheugen.
Als je nou deze link gebruikt om je aan te melden, dan maak ik ook meer kans op het winnen van een van de prijzen. 😉