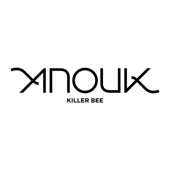 De meeste mensen weten wel dat je muziek kunt kopen via iTunes op je computer (Windows of Mac). Maar wist je dat je ook vanaf je iPod Touch, iPhone of iPad muziek kunt kopen of gratis kunt downloaden bij Apple? Nog nooit gedaan? Nou dan is vandaag een mooi moment om dat even uit te proberen. Want zowel Anouk als Happy Camper geven vandaag een gratis track weg via iTunes. Gratis, voor niks, en helemaal legaal.
Als je niet weet hoe het downloaden in zijn werk gaat, lees dan even de korte instructie in dit document (PDF, 683kB)
Je hebt géén computer met iTunes nodig, dus ook als je nu nog op je werk zit kun je het even uitproberen!
Lees je dit bericht op je iPad, iPhone of iPod Touch, dan kun je je het zoekwerk besparen en even op de links hieronder klikken:
Let op! Deze twee tracks zijn maar tijdelijk gratis! Wees er dus snel bij.