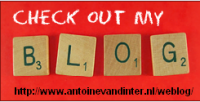 Nee? Dan moet je er zeker eens gaan kijken!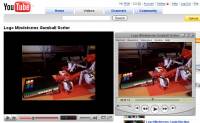 Websites waar je video van YouTube e.d. kunt downloaden zijn er al lang, websites die dan meteen de video voor je converteren naar een ander bestandsformaat eveneens. Meestal zijn de resultaten niet om over naar huis te schrijven óf is de site vreselijk langzaam. Daarom zou ik eigenlijk ook niet naar Filsh.net moeten verwijzen. Want als teveel mensen de site gaan gebruiken gaat hij vast aan zijn eigen succes kapot.
Maar dit is er eentje die zolang ze dit volhouden zeker in mijn bookmarks blijft zitten. Op de screenshots zie je voorbeelden van YouTube filmpjes omgezet naar MP4. Daarbij heb ik steeds alleen het File format aangepast en bitrate en afmetingen op "Original" gezet. Conversie gaat razendsnel en de kwaliteit is perfect.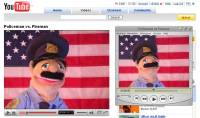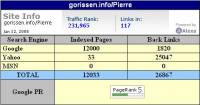 "It looks like Google may be playing around with everyone's PageRanks again."

(bron)
Inderdaad, toen ik nadat ik het bericht bij Mashable zag controleerde wat de Pagerank voor de site hier is, bleek ik weer terug op een PR van 5 te zijn.
Vorig jaar oktober duikelde ik bij de vorige grote Pagerank update opeens van 5 naar 3. En ook al had dat gelukkig toen geen gevolgen voor de vindbaarheid, het is toch wel prettig om daar terug te zijn waar ik de jaren daar voor ook stond.
Vraag blijft natuurlijk: wat was de reden van de verandering in oktober?