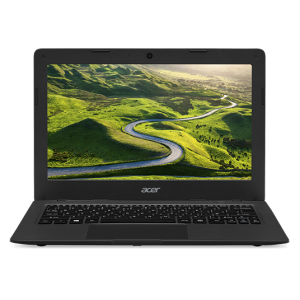 De tijd van de netbook was kort, in 2007 werden ze geïntroduceerd, eind 2008 kocht ik er zelf eentje, en daarna ging het langzaam bergaf, zeker toen in 2010 de iPad geïntroduceerd werd.
Daar waar goedkope "laptops" met een lange accuduur nodig zijn worden vaak Chromebooks ingezet. Maar Acer vindt dat er toch nog wel een plek is voor netbooks. Maar nu noemen ze ze "cloudbook".
Het aanbod heeft ofwel een 11,6 inch scherm, ofwel een 14 inch scherm. De accuduur loopt op tot 12 uur maximaal, maar de ingebouwde opslag is maximaal 64GB bij het model met een prijskaartje van zo'n 250 USD. Er is een SD-kaartlezer voor het eventueel uitbreiden van het geheugen, dus eigenlijk is ook dat zoals je dat van netbooks gewend was.
Tja, het zal natuurlijk altijd een afweging blijven. Het is goedkoper dan een iPad, heeft een toetsenbord, een accu waarmee je een volledige dag kunt werken, zo'n 1,5 kg qua gewicht. Er zijn natuurlijk wel scenario's denkbaar waarbij zo'n apparaat handig is. Of je er op vakantie je RAW formaat foto's in Lightroom mee wilt bewerken betwijfel ik een beetje, dan zou je sowieso een externe harde schijf willen hebben (kan via de USB 3.0 poort ook best rap), het is vooral de vraag of de 2GB RAM en de Intel Celeron processor dat aankunnen.
Maak jij (in het onderwijs) nog gebruik van een netbook of cloudbook?