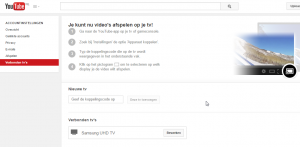 Het is al een tijd duidelijk dat YouTube hét kanaal is als het gaat om gratis online beschikbare video in hoge kwaliteit. Hadden ze al een tijdje video op 4K kwaliteit en 25 of 30 beelden per seconde, nu experimenteren ze ook met video op die kwaliteit en 60 beelden per seconde. Dat is nu nog een heel exclusieve set van 6 video's. Daar moet je natuurlijk dan wel ook de apparatuur voor hebben. Mijn desktop beschikt 'slechts' over 2 full HD schermen, maar mijn Samsung TV kan 4K aan. En tja, dan is het zondagochtend, tijd zat dus om even te kijken of en hoe ik die video's op mijn TV kon bekijken.
Er zijn tegenwoordig heel wat verschillende manieren om YouTube aan een TV te koppelen: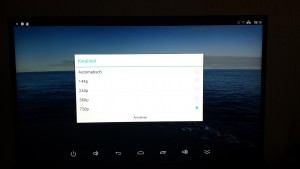 Android
Ik heb een Ugoos UM2 met Android 4.4.2 en de YouTube app (versie 10.11.55). Die heeft de optie om een resolutie in te stellen, maar gaat maar tot 720p. Mijn Samsung Galaxy S3 met dezelfde Android en YouTube versies gaat tot 1080p.
Lees verder….