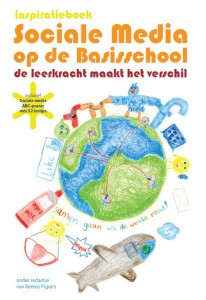 Ik ben zeker niet de eerste die er melding van maakt, maar een keer extra kan geen kwaad: Mijn Kind Online heeft een nieuw boek uitgebracht: Sociale Media op de Basisschool.
Het is te koop voor €24,95 of gratis als PDF te downloaden van hun website. Het is een boek dat weliswaar uit gaat van gebruik van sociale media op de basisschool, maar dat ook voldoende generieke tips en aanwijzingen bevat om ook voor andere onderwijssectoren interessant en relevant te zijn.
Volgens mij heeft een van de docenten van de basisschool van mijn kinderen het boek in ieder geval al gelezen, want daar hebbeen ze vorige week ook aan het media-dieet gedaan. Wil je weten wat dat is? Dan moet je het boek even downloaden of bestellen!