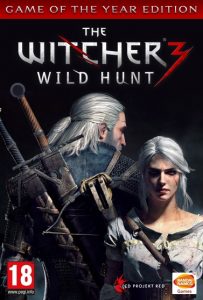 Bij gameontwikkelaar CD Project RED in Polen hebben ze waarschijnlijk best een prima decembermaand achter de rug. Waarom? Nou, de derde editie van hun spel "The Witcher" was, samen met heel veel andere spellen op het gamedistributieplatform Steam, in de aanbieding. Zo kostte de "game of the year edition" tijdelijk geen €49,99 maar slechts €14,99
Op zich niet zo bijzonder, dat was voor heel veel spellen het geval en The Witcher 3 Wild Hunt is tenslotte al uit 2015, een antiek spel dus. Er zijn twee uitbreidingen (DLC's) uitgebracht (Hearts of Stone en Blood and Wine) waar ook die laatste is al uit 2016.
The Witcher 3 was/is zeker geen slecht spel. De scores in de reviews waren indertijd hoog en The Witcher 3 won eind 2015 de titel "Spel van het Jaar" tijdens The Game Awards. Door de jaren heen hebben ze zo'n 40 miljoen exemplaren van het spel verkocht. De meest recente update voor het spel was een port naar de Nintendo Switch zodat het nu ook mobiel gespeeld kon worden.
Maar waarom is dat een blogpost waard? Nou, omdat met name de statistieken van Steam voor december 2019 een opvallende verschijning laten zien.