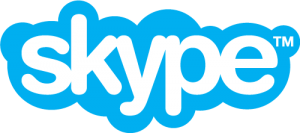 Tja,  is het een feature of iets waarbij ook jij nog nooit tegen de oude grenzen aangelopen was?
Ik moest bij WhatsApp in ieder geval even hard zoeken wat daar de bovengrens is voor bijlagen. Het blijkt zo ergens rond de 16MB te liggen. Genoeg lijkt me voor een foto of gemiddeld Office-bestand. Natuurlijk, als je videobestanden door wilt sturen dan loop je tegen die grens aan. Dán zou die 300MB die een bijlage via Skype vanaf nu groot mag zijn, handig kunnen zijn. Dat je het bestand dan meerdere keren, dus op verschillende apparaten kunt downloaden, is eveneens handig.
Maar uiteindelijk is de Onedrive optie die geopperd wordt voor nóg grotere bestanden, dan waarschijnlijk ook verstandiger. Want dan staan de bestanden tenminste ook meteen op een plek waar je er samen, in de browser aan kunt werken. En dan hoeft het ook niet persé Onedrive te zijn, kan dan natuurlijk ook Google documenten zijn of zo.
De feature wordt de komende tijd uitgerold, dus het kan zijn dat het bij jou nog niet werkt.