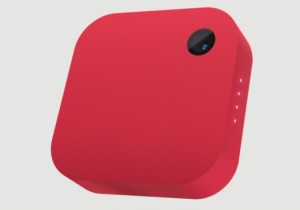 Bij Maker Education wordt uitgegaan van leren door maken. Maar daarbij gaat het niet alleen om het maken zelf, belangrijk is ook dat leerlingen leren om te reflecteren op het onderliggende proces zelf.
Dat wil je natuurlijk niet in de vorm van een suffe vragenlijst of toets achteraf doen. Een manier waarop dat zou kunnen is met behulp van afbeeldingen / video's van het eindproduct en/of de tussenliggende fasen/stadia.
Zou het dan niet handig zijn als tijdens het proces, zonder dat de leerlingen/deelnemers daar zelf iets voor hoeft te doen, of in ieder geval zonder daarvoor steeds te hoeven stoppen, die foto's en video's gemaakt worden? Bijvoorbeeld door een product als de Narrative Clip 2?
De reviews die ik gelezen heb over versie 1 zijn niet echt positief. Het aantal gebruikers dat blijkbaar een versie 2 van de Clip heeft lijkt nog erg beperkt.
De unboxing hierboven laat zien dat het tot nu toe ook niet echt gemakkelijk was om er aan te komen. De meeste filmpjes op YouTube zijn van het bedrijf zelf, in de Gallery zijn wél foto's van anderen te vinden.
Het lijkt dus een beetje een gok te zijn of het ding echt zijn ruim 200 euro waard is. Zijn er anderen die vergelijkbare tools gebruiken om dit soort creatieve processen te documenteren?