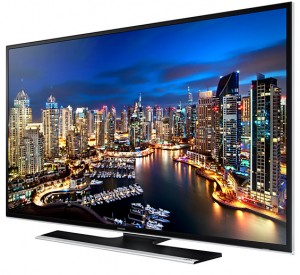 Het was een paar jaar geleden een hele hype bij SURFnet en bij een aantal onderwijsinstellingen: 4K video.
Je kon er toen als 'gewone' gebruiker helemaal niets mee. De benodigde camera's en schermen waren schrikbarend duur. De bestandsomvang van 4K video (of Ultra HD zo je wilt) was hoog en de benodigde bandbreedte bij streaming niet haalbaar. Zeker niet thuis.
Maar inmiddels is het 2015. Voor minder dan 600 euro koop je een 4K TV. Een Gopro Hero 4 Black waarmee je 4K video met 30 frames per seconde kunt maken kost op dit moment 475 euro. Een geheugenkaartje voor die Gopro met 32GB kost minder dan 20GB per kaartje. Netflix is begonnen met het streamen van 4K, YouTube eveneens. En met een stevige UPC netwerkverbinding gaat dat prima.
Datzelfde UPC overigens dat al een dertigtal zenders in HD levert (en dan tel ik HBO en Fox niet eens mee), terwijl die een paar jaar geleden nog veel hoon ontvingen omdat hun eerste HD tests flopten omdat ze het niet aan konden.
Toen overigens dezelfde discussies over hoe groot een TV wel niet moet zijn voordat het verschil in extra pixels wel niet zichtbaar zou zijn. Bleek bij HD niet relevant, ik voorspel je dat het bij UHD niet zo min relevant zal blijken te zijn. En als je eenmaal die stap maakt, dan is er geen weg terug meer. Ook niet op een kleiner scherm dan 55 inch.
Maar goed, het onderwijs ging al met 4K aan de slag toen een 'goedkope' UHD TV nog 8.000 euro moest kosten. Dan zou je eigenlijk verwachten dat nu, in 2015, het aanbod van downloadbare of streambare UHD video enorm zou moeten zijn. Maar ik kon niets vinden. Kon zelfs de informatie van SURFnet, het indertijd geproduceerde cookbook etc. niet meer online vinden. Wat is er gebeurt?
Hebben "we" indertijd besloten dat het nog te vroeg was voor 4K? Of dat het geen onderwijskundige meerwaarde had? Dat een student een instructiefilmpje niet op ultra hoge kwaliteit hoeft te kunnen bekijken? Omdat de inhoud toch bagger/slaapverwekkend is? Dat laatste zal dan toch niet voor álle video's gelden.
Blijft dus de vraag: waar is al die video?
En als hij er nog niet is: waar blijft als die UHD educatieve video?