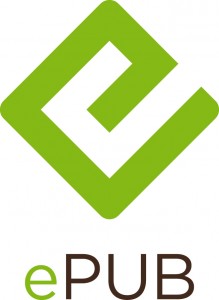 Ik kreeg van een collega de vraag of ik kon uitleggen wat de verschillen zijn tussen iBooks en EPUB. Dat kan ik wel en het leek me net zo handig om het meteen in een blogpost te verwerken, werkt beter dan een mail.
Allereerst wat basisbegrippen
EPUB: een vrij en open e-bookformaat dat ontwikkeld werd door het International Digital Publishing Forum (IDPF). EPUB wordt soms ook wel eens aangeduid als ePub, ePUB, EPub of gewoon epub, maar de voorkeur van de maker is EPUB. (bron: Wikipedia) Er zijn een aantal versies van EPUB, de meest gebruikte versie is EPUB 2, de meest recente versie is EPUB 3.
iBook: dit was een laptoplijn van Apple (bron: Wikipedia), heeft dus niets met elektronische boeken te maken.
iBookstore: dit is de winkel voor elektronische boeken van Apple. Je kunt die alleen vanuit iBooks benaderen, al kun je wel bijvoorbeeld links naar boeken via Google vinden en als link doorsturen. Vergelijkbaar dus met de Appstore voor applicaties
iBooks: dit is een gratis programma van Apple voor op je iPad, iPhone of iPod Touch waarmee je PDF-bestanden, EPUB-bestanden en iBooks-bestanden kunt lezen.
iBooks Author: dit is een gratis programma van Apple voor op Mac OS X (er is geen Windows of Linux-versie beschikbaar) voor het maken van iBooks-bestanden of PDF-documenten (zie ook dit bericht voor meer info).
iBooks-bestandsformaat: dit is een propretary Apple-formaat dat op dit moment alleen ondersteund wordt door iBooks 2 (en nieuwer) op de iPad.
Voor het goede begrip is het belangrijk om de verschillende "iBook(s)"-varianten even goed uit elkaar te houden. Ik zal ze hieronder ook steeds expliciet benoemen.
Lees verder….