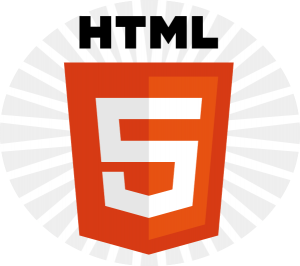 Je wilt iets met mobiel, je wilt studenten / medewerkers / onderzoekers / ouders via mobiele apparaten (iPad, iPhone, Android smartphone of tablet, …) toegang geven tot informatie over je onderwijsinstelling, cijfers en resultaten, de online leeromgeving, hun digitaal portfolio, informatie over procedures en onderwijsreglementen, kortom alles wat ze op een PC of laptop nu ook al kunnen en meer. Dan is de volgende vraag: hoe doe ik dat?
Mariëtte van Selm legt uit dat je daarbij vier mogelijkheden hebt: een app, een web app, een mobiele website en responsive web design. In de vergelijking van de voordelen en nadelen beperkt ze zich dan eigenlijk tot twee mogelijkheden: een native app versus een web app/mobiele website/website met responsive web design. In de vergelijking die ze daar maakt stipt ze terzijde een ander punt aan waardoor de wereld nóg een stukje complexer wordt. Dat is namelijk het feit dat een native app, native is voor een bepaald besturingssysteem. Dus je zult voor iOS en Android (en wellicht een van de andere kleinere spelers zoals Symbian, RIM of Windows Phone) dus aparte versies voor moeten maken. Daar zijn gelukkig ook cross platform tools voor (zie ook dit gratis rapport voor een overzicht van de stand van zaken) en ontwikkelaars kiezen ook wel voor het principe van een "hybrid app" waarbij de native app gebruik maakt van HTML5 voor een deel van de functionaliteit die in de app wordt aangeboden.
Kortom, een interessante en complexe wereld. Wil je daar meer van weten, dan kun je deelnemen aan de Summerschool Mobiele (web)apps voor onderwijs en onderzoek die op 15-17 augustus 2012 plaats zal vinden in Utrecht. Het voorlopige programma staat hier online (PDF!). Ik kan je niet garanderen dat alle hierboven genoemde onderwerpen aan bod zullen komen, maar aangezien er in het programma ruimte is ingeruimd is voor workshops en ondersteuning op aanvraag, zou ik vragen die je hebt of onderwerpen die je besproken wilt zien, zeker invullen in het opmerkingen veld van het inschrijfformulier.