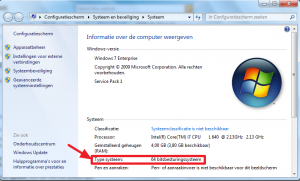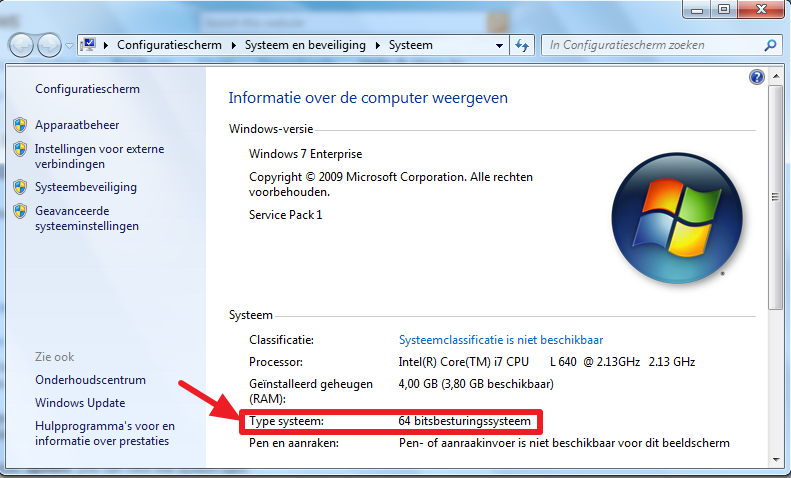 Als je je computer helemaal zelf ingericht hebt dan weet je het meestal wel, maar als het niet een systeem is waar je Windows 7 op geïnstalleerd hebt, dan kun je nog wel eens voor de vraag komen te staan: heb ik nou een 32-bit of 64-bit versie van Windows 7?
Bijvoorbeeld als je 7-zip wilt downloaden/installeren. Daar worden zowel een 32-bit als 64-bit versie van de applicatie aangeboden.
Gelukkig is het gemakkelijk op te vragen: klik op de Start-knop, dan met de rechtermuisknop op "Computer". Kies "Eigenschappen". Je krijgt dan een scherm getiteld: "Informatie over de computer weergeven". Kijk in de afbeelding hier bij het bericht voor de plek waar dan de informatie over 32-bit of 64-bit staat.