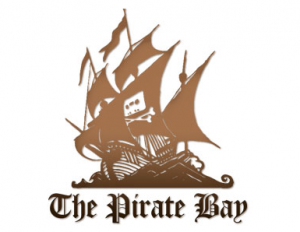 Hoeveel geld zou het wereldwijd al gekost hebben? Of alleen in Nederland al? En hoeveel geld gaat er nog aan uitgegeven worden? Aan het bestrijden van iets dat op een USB-stick past. Aan het bestrijden van iets dat blijkbaar toch geen negatieve invloed heeft op de inkomsten van de bioscopen (tenminste in de VS).
Ik kon er gewoon met mijn hoofd niet helemaal bij dat die bron van al dat kwaad "in zijn geheel" (ok, zonder de reacties etc.) gewoon op een USB-stick past. En zelfs op een kleintje: 90MB zijn de Magnet links in zijn totaal als je er een ZIP-bestand van maakt. Maar ook zonder ZIP is het met 164MB een bestand waar zelfs de kleinste USB-stick die ik hier nog heb liggen (jazeker, ik heb er nog wel eentje van 256MB liggen) mee overweg kan.
Daar kun je toch niet tegen vechten? Dat kun je toch niet blokkeren? En ook niet laten blokkeren door een provider? Daar verschijnen gewoon nieuwe exemplaren van online. Zouden "ze" dat ook gaan begrijpen? Of blijven ze er gewoon geld tegenaan gooien? Tijd zal het leren.