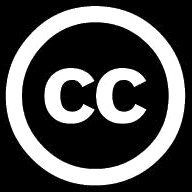 "Het op grote schaal digitaliseren van informatie is volgens de Koninklijke Bibliotheek op dit moment ondoenlijk. Daarom moet de auteurswet worden aangepast."

(bron)
Er zijn de nodige activiteiten op dit moment in Nederland als het gaat om het hergebruik van materialen. Schreef ik vorige week over het Legal Seminar on Audiovisual Archives and Intellectual Property Rights, komende week is er een groot Auteursrecht symposium in Amsterdam en op 8 mei organiseert SURFfoundation in samenwerking met Creative Commons Nederland een workshop over Creative Commons en hergebruik van materiaal in Onderwijs en Onderzoek.
Instituten als de Koninklijke Bibliotheek hebben erg veel last van de auteurswet als het gaat om het digitaliseren van nog niet digitaal beschikbare werken. Martin Bossenbroek en Hans Jansen van de Koninklijke Bibliotheek leggen in deze bijdrage. Net als bij video/film kan het bij tijdschriften of andere publicaties namelijk gaan om een veelvoud van rechthebbenden die je moet zien te achterhalen en waar je toestemming van moet zien te krijgen. Voor het onderwijs zal het vaak om veel recenter materiaal gaan. Maar of dat de situatie gemakkelijker maakt of juist niet is dan nog maar de vraag.
Want op dit moment is de regel nog steeds zo dat je "nee hebt en nog maar ja moet zien te krijgen" als het gaat om toestemming voor hergebruik in lesmateriaal.
Ik ben overigens van mening dat hier toch ook geldt: voor wat hoort wat.
Dus niet alleen aan de minister vragen om regelingen in het leven te roepen die het hergebruik voor een paar partijen eenvoudiger maken.
Dan er ook de eis aan verbinden dat die partijen het hergebruik door anderen ook weer vereenvoudigen.
En dus ook voor onderwijsinstellingen een variant op de "fair use" regeling zoals de VS die kent instellen met daar aan verbonden de voorwaarde dat zij minimaal x% van hun materiaal voor hergebruik door andere onderwijsinstellingen (niet commercieel gebruik) beschikbaar stellen.