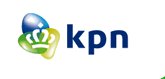 Telecomwereld.nl verwijst naar de prijsverwijzingen die KPN in 2008 door gaat voeren op haar vaste netwerk. Ik had ze nog niet gezien, maar ze staan inderdaad online. Zelf bel ik zo weinig mogelijk via KPN. Ik heb al ruim een jaar een Belbudget abonnement als backup voor mijn VOIP-abonnement via Voipdiscount. Dat abonnement wordt een beetje duurder (6 euro op jaarbasis inclusief de nummermelding), nog geen idee wat de nieuwe tarieven voor bellen via Belbudget worden. Hoef ik me normaal gesproken ook geen zorgen over te maken omdat de enige gesprekken die via KPN naar buiten gaan, telefoontjes naar b.v. 0877xxxx (het nummer van mijn werkgever) of 0900xxx informatienummers zijn. De rest gaat via VOIP. Wel opvallend vond ik deze opmerking in het bericht bij Telecomwereld:
"Wellicht wil KPN de overgang naar InternetPlusBellen versnellen. Het bedrijf heeft immers de doelstelling het traditionele telefoonnetwerk in 2010 te sluiten."

(bron)
Ben benieuwd hoe ze dat willen bereiken. Het 'traditionele' telefoonnetwerk van KPN is toch minstens zo'n icoon als dat het analoge televisienetwerk was. Uitschakelen ervan zal waarschijnlijk niet zomaar kunnen. Ben eens benieuwd of de politiek hier lucht van krijgt en iets over gaat vinden binnenkort.