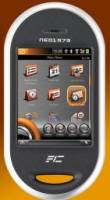 Het is een heldere conclusie bij Gizmodo:
"The energy in a device's dev community, recognized or not, is not to be underestimated in the success of it. That's more important than any official thumbs up by the manufacturers. Openness in a phone counts for nothing if no one gives a shit about it."

(bron)
Ze schrijven dat naar aanleiding van een overzicht van 9 telefoons die je wél mag hacken bij Wired.
Het is een gedeeltelijke verklaring voor de vraag "waarom kopen zoveel mensen een iPhone als er zo veel beperkingen aan zitten?". Blijkbaar is dat ding zelfs mét die beperkingen nog opgewassen tegen de alternatieven die er beschikbaar zijn. Het onderschrijft voor mij nog maar eens dat in theorie wellicht geldt "open = vrijheid", maar in praktijk blijkt er meer nodig om die vrijheid gebruikt te laten worden.
De vraag die natuurlijk interessant is (en waar ik nu geen kant en klaar antwoord op heb) is natuurlijk ook: hoe creëer je zo'n actieve, geïnteresseerde community?
Zou de controversie rond de iPhone en het high profile karakter van een succesvolle hack daar wellicht een van de stimulerende factoren bij kunnen zijn?
Hmmm….is wellicht iets om eens dieper in te duiken.