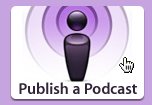 Ik dacht al even dat ik niet door de 'keuring' van Apple zou komen, maar vandaag merkte ik dat de EduKast dan toch ook via iTunes te vinden is.

Wees gerust, want hoewel je natuurlijk nooit nooit moet zeggen, ga ik er toch wel écht van uit dat het nooit zo zal zijn dat de EduKast alleen via iTunes te beluisteren zal zijn. Al was het maar omdat ik toch meer waarde hecht aan (bijvoorbeeld) de lijst bij podfeed.nl en het gemak waarmee je daar naar een aflevering kunt luisteren zonder extra software te installeren of eerst het bestand helemaal te downloaden.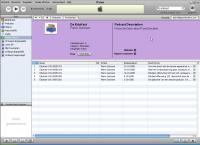 Weet iemand trouwens of Apple aan caching doet of is ook daar elke download een hit op mijn server?