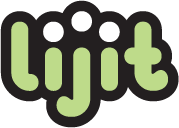 Via een tweet van Don Crowley over hoe Technorati ook bij hem geen updates meer ziet (bij mij nu ook al 109 dagen niet meer), kwam ik bij Lijit. Don noemde Lijit als een plek waar Technorati-gebruikers naar toe uitweken.
Ik vind niet dat Lijit en Technorati directe concurrenten zijn, al hebben ze allebei opties die vergelijkbaar zijn, zoals het laten zien van relaties en links tussen blogs, zoekmogelijkheden en zo. Maar Lijit richt zich veel meer op zoeken (en doet dat ook in recente berichten in mijn geval) en levert daar statistieken over. Technorati is weer veel beter in het laten zien van wat anderen zeggen over een weblog.
Installatie van Lijit is redelijk simpel: je geeft een URL van je weblog door, voegt eventueel nog andere bronnen door waar in gezocht mag/moet worden, maakt een account aan, kiest wat opties voor opmaak etc en voegt de resulterende javascript tag toe aan je pagina.
Omdat de in Nucleus ingebakken zoekoptie net zo vaak geen goed resultaat geeft als wel, heb ik de zoekoptie rechtsboven op de voorpagina in ieder geval tijdelijk even vervangen door de Lijit zoekoptie.
Geen idee of hij daar blijft, hangt af van de betrouwbaarheid van de service, mijn eigen indruk van de zinvolheid van de resultaten die het oplevert én natuurlijk jullie reacties.
Vind je het top of flop, laat het dan in ieder geval even weten in de reacties of via de mail.