Een maand geleden (begin december 2019) plaatste ik een overzicht van "nieuwe" games die ik gekocht had om te spelen op mijn pc. Een aantal daarvan heb ik inmiddels uitgespeeld (en over geschreven), een aantal (nog) niet en de eindejaars uitverkoop in de verschillende winkels heeft voor een aantal nieuwe toevoegingen aan mijn lijst gezorgd. Tijd dus voor een update. In dit bericht eerst de spellen die al op mijn lijstje stonden en die ik uitgespeeld heb of juist niet.
Uitgespeeld in december 2019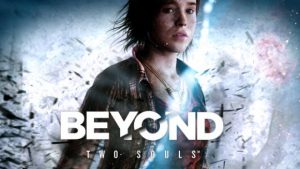 🎮Beyond: Two Souls (EPIC – 2013)
ℹ️ Info
Over Beyond: Two Souls heb je eerder kunnen lezen in deze blogpost: Beleefd: BEYOND: Two Souls
Absolute aanrader. En als je, net als ik door het spelen van de game een fan van Ellen Page geworden bent dan kan ik je de films Juno, Inception, Flatliners en de serie The Umbrella Academy van harte aanraden.
Lees verder….