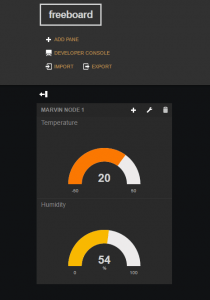 If there is a thing that is dislike most, than it is giving up on a technical problem before it is solved. So, although this weekend a late cold finally managed to make me sleep more than usual, I did manage to spend some time with The Things Network, the LoPy Nano Gateway and the Marvin Node.
So, one thing that really can kill your debugging efforts is the fact that the backbone for The Things Network is rock solid stable. I don't know whether that just is the case during the weekend, but like last week, this weekend there were some outages. There is no single status page that you can check, so that makes it a bit hard. But I'm starting to learn that if the console page act oddly, like failure to show the gateways that I defined, or if suddenly everything is displayed is disconnected, it might just be that they are having problems on their end.
Who am I to complain about a free service? I know, still, an automated page that tells me if I need to just wait and do other stuff, would be nice.
But during the uptime, I was able to get some more stuff working.
First of all: the code that Alex used in the video does work, just make sure you select "Packet forwarder".
Another thing to know is that the default abp_node.py script has this code:
for i in range (200):
s.send(b'PKT #' + bytes([i]))
time.sleep(4)
rx = s.recv(256)
if rx:
print(rx)
time.sleep(6)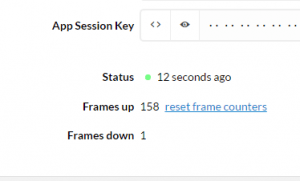 Basically it just sends 200 packages within a short time and then stops. So if you don't know that, you'll think the node stopped working. It does, but on purpose. Now if you reset the LoPy, it will start again, but the TTN backbone will ignore that data because the LoPy will start again with package #0, and the backbone will already have a package #0. The quick solution during testing is to reset the frames counter for the device.
Also, the test script is nice for testing, but LoRaWAN was not build for a rapid stream of data, so make sure you read the post about the TTN Fair Access Policy, even with small messages at close range, the 500 messages (of 10 bytes each) per day at SF7 means max. 1 message per (about) 3 minutes, the script sends one every 10 seconds. Granted, it stops after 200 messages, but if you repeat that 2-3 times during testing, you go above that.
For me, testing it on my own Nano Gateway, the chances that I "steal" airtime from other nodes is small, but if you're using someone else's gateway, you could be causing problems for other nodes being unable to get their messages through.
But like I said in the title, the weekend showed there is still some love left. I managed to get a few more things working with my two nodes.