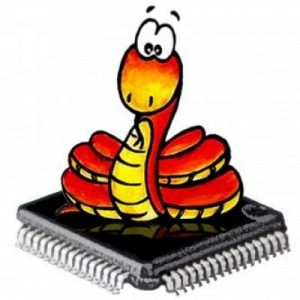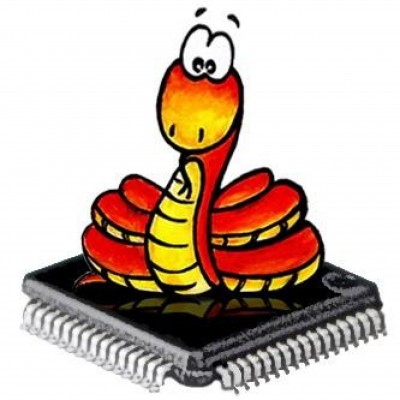 Het was hier weer even een paar dagen stil. En ook nu nog geen kant en klare "zo moet je nadoen wat ik gedaan heb" blogpost, meer een "dit heb ik zover voor elkaar".
Het logo hiernaast is van MicroPython, zie het maar als het kleinere broertje of zusje van Python. Waarom kleiner ("micro")? Kleiner, omdat het daarom mogelijk geworden is om Python zo goed als volledig/volwaardig te draaien op devices waarvan dat voorheen niet mogelijk was. Een voorbeeld daarvan is de micro:bit, maar die zal voorlopig nog erg zeldzaam zijn in Nederland. Met dank aan een succesvolle Kickstarter die onlangs plaats gevonden heeft, is er nu ook een versie voor de ESP8266. En daar heb ik er wel een paar van in huis. Daarnaast zal ook de LoPy, die als het goed is eind deze maand verstuurd wordt, direct ondersteuning hebben voor MicroPython. Tijd dus om er alvast eens in te duiken.
Je kunt best veel lezen over MicroPython, maar ik kan je zeker de videoserie aanraden die Tony DiCola op het moment maakt voor Adafruit. Ze zijn wat langer, soms 45 minuten of iets langer, Maar Tony gaat heel uitgebreid en geduldig op de verschillende aspecten van MicroPython in. De video's worden als livestream gemaakt, maar daarna toegevoegd aan hun eigen pagina met veel tekstuele toelichting, code-snippets en verwijzingen. Je kunt die op de Adafruit Learn website vinden.
Voor wat betreft "lezen" is deze eerste pagina sowieso een heel goede om te beginnen. Daar kun je o.a. verwijzingen vinden naar: