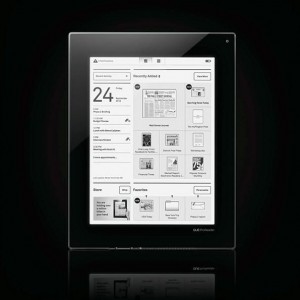 Ik schrijf niet graag over aankondigingen van producten die nog niet per direct leverbaar zijn. De reden daarvoor is namelijk dat het beeld van "wat is mogelijk op dit moment of op overzienbare termijn" er heel erg door vertroebeld wordt.
Het komt namelijk veel te vaak voor dat een product dat door een leverancier enthousiast aangekondigd is op de een of andere beurs, nooit op de markt komt.
Dat lijkt ook te gaan gelden voor de Plastic Logistic QUE ProReader. Die zou op 24 juni geleverd gaan worden, maar de mensen die hem al besteld (en betaald hadden) hebben hun geld terug geboekt gekregen en een nieuwe leveringsdatum is onbekend.
Jammer, maar helaas en niet onverwacht. Ik merk keer op keer dat veel mensen zich niet realiseren dat er een heel groot verschil zit tussen het bedenken van een innovatieve technologie, het produceren en demonstreren van een eerste prototype en het daadwerkelijk op de markt brengen ervan voor de geplande prijs, voorzien van support, het opzetten van het bijbehorend distributiekanaal etc.
Dat geldt in het onderwijs net zo: de ondersteuning van ons onderwijs en de gebruikte ICT lijkt een saai en daarmee onbelangrijk deel van het geheel, maar als die niet voldoet dan blijft innovatie steken bij een pilot en komt een aangekondigde opschaling nooit van de grond.