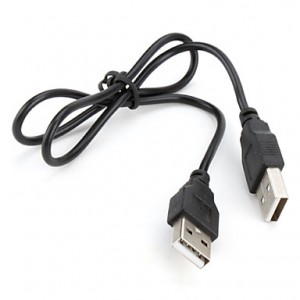 Ongeveer anderhalf jaar geleden kocht ik via iBood een Ugoos UM2 Android 4.4 mini-PC, zo'n stick die je op de HDMI-poort van je TV aan sluit en waar Android op draait. En Android betekent ook Kodi (toen nog XBMC) en eigenlijk alles wat er aan video/foto/audio apps draait op Android (zoals Spotify).
Nou werkte de stick op zich niet slecht, maar er waren wel wat wensen. En gelukkig blijken de makers toch nog wel door te ontwikkelen aan de ondersteuning van deze inmiddels wat oudere versie van de stick. Nee, Android 5 of 6 zal er niet voor beschikbaar komen, maar de meest recente update die ze (afgelopen augustus alweer) beschikbaar gemaakt hebben is zeker de moeite van het installeren waard.
Het installeren ervan is niet moeilijk (downloaden, unzippen, driver installeren, Ugoos aansluiten, image selecteren, installeren en even wachten) en levert je een prettiger werkende Android versie op met niet alleen Kodi en Google Chrome al voorgeïnstalleerd, maar ook bijvoorbeeld de optie tot reboot van de stick (in plaats van alleen afsluiten en de noodzaak om hem dan van de stroom af te halen om opnieuw op te starten) of de optie om aan te geven waar de Apps geïnstalleerd moeten worden (intern geheugen of op de micro-SD kaart). Het ziet er allemaal net wat cleaner, meer af uit dan vorig jaar.
Uitdaging voor de UM2 is echter het aansluiten van de stick op je computer. Een van de poorten wordt als OTG aangeduid, maar dat is een volledig formaat USB poort. Eentje waar je een mannelijke USB kabel op aansluit. Eigenlijk heb je dus een USB kabel met aan twee kanten een mannelijke USB-connector nodig.
Die had ik niet in huis, maar gelukkig is hij voor nog geen 2 euro te bestellen bij MiniInTheBox.com. Het verzenden is gratis, je moet alleen even geduld hebben voor de gratis verzending.
Voorlopig kan de stick dus weer even vooruit.