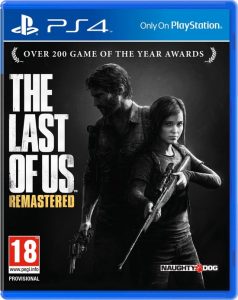 Terwijl deel 2 net uit is ben ik dit weekend pas gestart met deel 1 van The Last of Us. Ik ben al een heel eind, het is winter en Ellie heeft al laten zien dat ze ook zonder Joel weet te overleven (hij is even uitgeschakeld). De PS4 waar ik het spel op speel is tijdelijk hier, maar dat is zeker niet de enige reden waarom ik dit weekend flink doorgespeeld heb.  Het was ook de ideale manier om binnen hulpafstand te blijven van het bouwproces van een Prusa MK3S kit 3D-printer die door mijn twee kinderen geassembleerd werd.
Zo was ik wél in de buurt mocht hulp nodig zijn (was niet nodig, op 1x gebruik van hamer na) terwijl ik toch niet in de verleiding kwam om hen te gaan zitten helpen. Met z'n tweeën zo'n printer assembleren is qua werkverdeling en het gevoel hebben dat je hem echt aan het bouwen bent, veel leuker dan met z'n drieën.
In minder dan twee dagen hebben ze hem in elkaar gekregen. Dat was een knap staaltje van langdurige secuur samenwerken. De eerste testprint doet vermoeden dat twee riemen nog wat strakker ingesteld moeten worden, maar dat laten ze heel verstandig tot morgen.  Dat gaat beter als je uitgerust bent.
En ik? Ik kijk nog even hoe het met Ellie afloopt. 😉
It is alive! @Prusa3D First run, selftest. pic.twitter.com/5FYvlLvwHC

— Pierre Gorissen (@PeterMcAllister) June 28, 2020