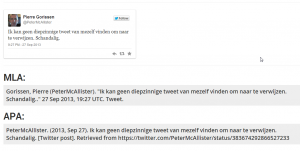 Ik moet zeggen dat ik zonder problemen vier jaar promotieonderzoek door gekomen ben zónder dat ik wist hoe ik een verwijzing naar een tweet op moest nemen in een artikel. Maar dat komt waarschijnlijk ook wel omdat ik geen artikelen over bijvoorbeeld de "Presidentsverkiezingen van 2012 in de VS" (het voorbeeld dat Mashable noemt) of andere onderwerpen die het echt noodzakelijk maakten om naar tweets te verwijzen.
In het algemeen kan ik me namelijk eigenlijk alleen voorstellen dat het zinvol/nuttig of zelfs acceptabel is om dat te doen als de tweet als medium relevant is. Zoals bijvoorbeeld wanneer je wilt verwijzen naar het feit dat een nieuwsitem voor het eerst via Twitter bekend gemaakt is of zo. Anders lijkt me namelijk dat er veel minder vluchtige en ongecontroleerde bronnen zijn dan Twitter waar je beter op kunt terugvallen.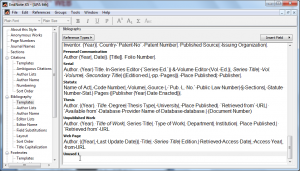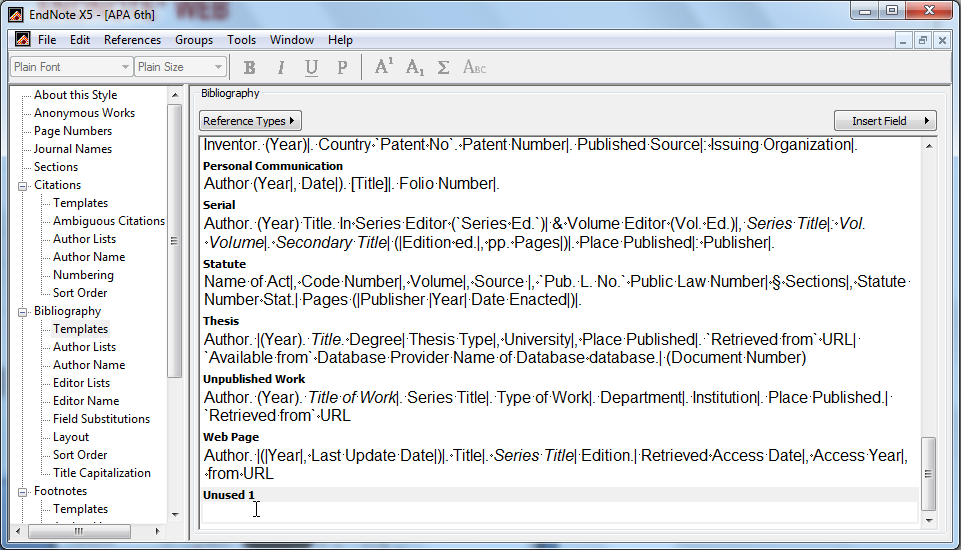 Maar goed, mocht je toch de behoefte hebben om naar een Tweet te verwijzen, dan kun je het via deze website eenvoudig doen, zonder lang na te hoeven denken over het format. Hier bij het bericht zie je een voorbeeld van zo'n tweet.
Toch lijkt me ook zo'n site niet ideaal. Liever zou ik de tweet dan opnemen in een referencemanager en van daaruit dan verwijzen in het artikel, zoals ik dat ook met de andere bronnen doe. Helaas kun je niet bij elke referencemanager de soorten items helemaal vrij instellen. Bij Mendeley kon ik dat niet zo snel vinden, maar bij EndNote kun je zelf referentie-types toevoegen en dan de layout bepalen. Toch iets handiger te beheren dan een losse site.