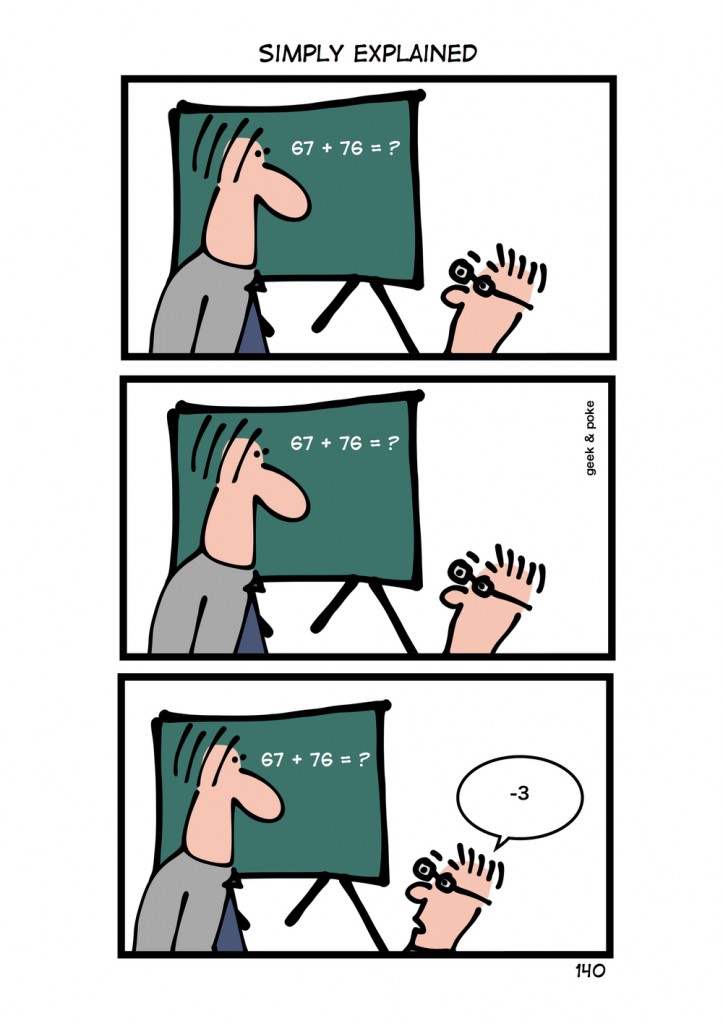 Hij is leuker als je hem zonder de reacties op het Geek & Poke weblog probeert te begrijpen. Lukt dat zónder hulp dan ben je een echte Geek! 🙂
p.s. Daar mag je dan best trots op zijn hoor!
p.p.s. Niet in de reacties hier de clou verklappen, aangeven of je hem wél of juist níet snapt mag natuurlijk wel!