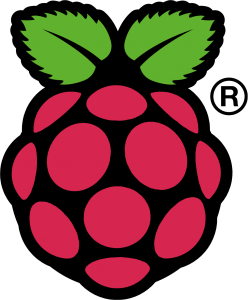 Terwijl veel van ons nog aan het wachten zijn op de ontvangst van een exemplaar van de Raspberry Pi, heeft Engadget er inmiddels eentje onder handen genomen en aan een "test" onderworpen.
De conclusie is heel duidelijk, ze zijn niet echt onder de indruk:
In the end, it's important to remember that the Raspberry Pi's goals are not to be an everyday PC or a media player, but more like a tinker toy. It's supposed to be a low cost computer for developing apps or a flexible and powerful option (at least compared to the Arduino) for your DIY projects. Honestly, as an introduction to the world of hardware and software hacking, the Arduino seems like a more natural and simpler entry point. For the moment, the community around the Pi is small. People are fascinated with it, but that has yet to translate into a wealth of projects, hacks or software. As production ramps up and more people figure out just how to leverage those I/O pins we expect that to change. Till then, we'll just have to be satisfied with marveling at what it accomplishes for a lowly $35.
Niet verrassend dat in de reacties de fans van de Raspberry Pi flink los gaan en vinden dat ze Engadget het punt/doel van de Raspberry Pi helemaal verkeerd begrepen hebben. Er wordt o.a. naar deze review verwezen die het beter zou begrijpen.
Maar los van het feit dat ik, ondanks dit verhaal, niet van plan ben mijn bestelling te annuleren, is het wel zo dat door een aantal van de filmpjes en verhalen over de Raspberry Pi op zijn minst de indruk gewekt is dat hij ook de dingen moet kunnen doen die Engadget getest heeft en waarvan zij gemerkt hebben dat dat tegen viel. De conclusie (zie hierboven) vind ik dan ook best afgewogen.