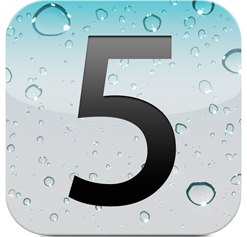 LET OP! Dit is een post die over een actueel en veranderlijk onderwerp gaat. Kijk even naar de datum (13-10-2011) en hou er rekening meer dat de informatie in dit bericht snel kan veranderen.
Omdat mijn iPhone 3GS al meer dan 2 jaar van een jailbreak voorzien is, weet ik dat ik bij het beschikbaar komen van een nieuwe versie van iOS, meestal niet meteen mijn iPhone kan bijwerken naar die versie. Ik moet dan eerst wachten op een bijgewerkte versie van de jailbreak tools. Soms duurt het wachten maar enkele uren of dagen, soms weken of maanden.
Omdat iOS 5 enorm veel aandacht krijgt op het moment, kriebelde het natuurlijk wel. Want ook mijn iPad 1 is van een jailbreak voorzien, dus was de vraag: updaten of niet?
Lees verder….