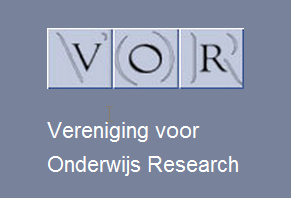 Op woensdag 6 april 2011 organiseert de VOR divisie ICT een bijeenkomst in Utrecht. Tijdens deze bijeenkomst komen promovendi aan het woord bij wie ICT een rol speelt in hun onderzoek. Bij de bijeenkomst wordt afgeweken van het bekende format waarbij de presentator spreekt en het publiek luistert voor een meer interactieve werkvorm.
Maar liefst negen promovendi van de Universiteit van Utrecht, Open Universiteit, Technische Universiteit Twente, Eindhoven School of Education, en Fontys Hogescholen zullen hun onderzoek laten zien. Na deze teaser presentatie van twee minuten per promovendus /-a kunt u als deelnemend publiek over een markt rondlopen waar u de elektronische leeromgeving, digitaal leermateriaal of applicatie van de promovendi zelf kunt uitproberen. We hopen dat dit hands-on format leidt tot interessante gesprekken en discussies.
Gijsbert Erkens van de Universiteit van Utrecht zal tijdens deze bijeenkomst de rol van discussiant vervullen. De bijeenkomst vindt plaats op de Universiteit van Utrecht.
Agenda
13.00 Binnenkomst met koffie en thee
13.15 Welkom
13.30 Teaser presentaties door de promovendi
14.00 Promovendi markt
15.00 Plenaire nabespreking
15.30 Inventarisatie van wensen voor de volgende VOR ICT bijeenkomst
16.00 De informele afsluiting vindt plaats in 'The Basket' op enkele minuten loopafstand van de vergaderlocatie
Wil je deze bijeenkomst bijwonen, meld je dan aan via dit formulier
Deelname aan de bijeenkomst is gratis en staat ook open voor niet-leden.