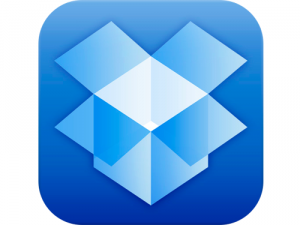 Via de mail kreeg ik vandaag een vraag over een probleem dat ik maar al te zeer herken van het werken met de iPad:
Waar ik [..] tegenaan loop is dat ik mijn documenten via Dropbox wil uitwisselen en wil synchroniseren, zo ook bijvoorbeeld een Excel file waarin ik cijfers registreer. Nu is het zo dat aan de Windowskant dit geen probleem is, je opent gewoon het document, je bewerkt het, je slaat het op en voila, op elke PC of Tablet is het bestand up-to-date. Wil ik echter dit bestand op mijn iPad bewerken, dan moet ik het openen in Numbers en dat gebeurd dan niet meer in de Dropbox-omgeving waardoor het opgeslagen werk niet meer synchroon loopt. Ik moet het bewerkte document weer apart uploaden naar Dropbox, wat omslachtig genoeg gaat, om de laatste versie te delen.
Mijn vraag is nu natuurlijk: is hier geen eenvoudiger oplossing voor (zonder een of ander duur abonnement natuurlijk)?
Het is inderdaad helaas zo dat dit syncroniseren via Dropbox op de iPad / iPhone / iPod Touch niet (altijd) zo eenvoudig gaat als dat je zou verwachten als je gewend bent om met Dropbox te werken op een PC of Macbook. Onder iOS hebben alle applicaties namelijk hun eigen stukje met bestanden waar ze toegang toe hebben. Pages of Numbers kunnen niet zomaar de documenten openen die Dropbox synchroniseert naar je iPad. Je kunt ze wel vanuit Dropbox openen in die applicaties, maar dan wordt er een kopie gemaakt van het bestand dat dan naar de andere applicatie overgezet wordt. Je bewerkt die kopie, Dropbox weet dan niets meer van die kopie en kan er ook niet voor zorgen dat het bestand weer gesynchroniseerd wordt.
Gelukkig zijn er ook applicaties die daar een beetje omheen weten te werken.