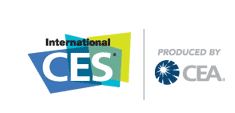 Het is weer zover, van vandaag t/m 10 januari a.s. vindt in Las Vegas de 2010 International CES plaats. De CES, de Consumer Electronics Show, is een enorme beurs waar bedrijven laten zien of vooral ook, vertellen wat ze mogelijk, eventueel, onder voorbehoud, het komende jaar of daarna gaan doen, gaan produceren, gaan overwegen, op  de markt gaan brengen.
Als ik een beetje cynisch klink, dan klopt dat. Ik wordt tijdens deze dagen namelijk een beetje erg moe van de enorme stroom berichten die als gevolg van de CES in Google Reader voorbij komen. De grote gadget-blogs, die uiteraard ook door mij gevolgd worden, zijn allemaal al in Las Vegas (gisteren was een soort pre-beurs dag voor de pers) en doen hun best om vooral maar geen enkel product of aankondiging te missen.
Maar ik zou wel eens willen weten hoeveel procent van de producten en/of diensten die tijdens CES worden aangekondigd ook daadwerkelijk voor de gewone consument zoals ik ben, beschikbaar komen.
Want anders is het niet meer/minder dan een beurs die een idee geeft van wat er ongeveer speelt. Maar als je kijkt naar wat er als trens voor dit jaar genoemd wordt, dan is dat niet zo heel spannend. Neem bijvoorbeeld het rijtje trends zoals het NRC die noemt :
Applicaties voor mobieltjes ("there is an app for that")
EReaders
3D-televisie
Netbooks, smartbooks en tablets
Google's telefoon
Niet veel nieuws dus. Aankondigingen over EReaders die meestal ergens in de niet te precies vastgelegde toekomst op de markt gaan verschijnen zijn er het hele jaar door. Er zijn inmiddels zó veel verschillende netbooks, smartbooks en tablets dat geen mens meer weet wat je waarom moet kiezen. De telefoon van Google werd eerder deze week al aangekondigd. En 3D-televisie moet er al snel zijn want blijkbaar gaan we er het WK voetbal mee bekijken.
Applicaties voor "mobieltjes" hebben we ook, Apple kondigde aan dat er al 3 miljard downloads geweest zijn vanuit de App Store van de iPhone. Niet dat dat ook maar iets zegt, want het installeren van een applicatie op een iPhone is haast vergelijkbaar met het openen van een document in Word. En daar ga je ook niet van tellen hoe vaak je dat doet.
Kortom, ik ga niet té veel aandacht besteden aan al het moois dat in Las Vegas voorbij komt de komende dagen. Maar wil jij CES 2010 toch volgen, kijk dan bijvoorbeeld bij Revision 3, Engadget, CNET.tv, ZDNet of Gizmodo