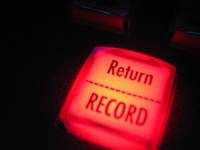 (
bron
)
OK, ik kon het niet laten. Ik weet het, mijn eigen inschatting over de 'begrijpbaarheid' van Operator11 was niet erg hoog, maar ik ga het toch proberen. Ik wil kijken of ik een aantal van jullie aan de slag krijg met Operator11.


Hoe ga ik dat proberen?
Allereerst heb ik voor vanavond 20:00 uur weer een uitzending ingepland. Daar kun je aan deelnemen als je een Operator11-account en een webcam hebt. De uitzending is absoluut veilig voor en gericht op beginners. Je mag filmpjes beschikbaar zetten, maar dat hoeft niet en vragen "hoe werkt dit" is absoluut toegestaan.
Uitleg vooraf
Omdat je natuurlijk wel een beetje een idee moet hebben van wat het is, heb ik een screencast gemaakt die uitlegt hoe je een account aan moet maken en hoe je kunt deelnemen aan een uitzending. Je vindt de screencast hier in een aantal formaten:
Downloaden

Quicktime versie (25,2MB – 11 minuten en 25 seconden)
WMV versie (29,1MB – 11 minuten en 25 seconden) Online:
* Streaming WMV
* Streaming Quicktime
Geen webcam of geen plek meer?
Heb je geen webcam of is de ruimte vol (er kunnen maximaal 10 personen actief deelnemen)? Dan kun je meekijken en meepraten via deze pagina. Je kunt dan niet met audio/video meepraten, maar wel via tekst.
Grijp je kans om te ontdekken hoe je met Operator11 aan de slag kunt!