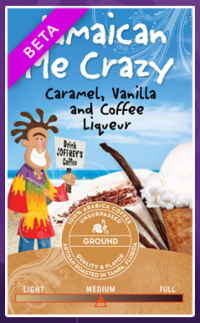 Nee hoor je hoeft niet te kunnen programmeren om aan Joffrey's Java Beta Test mee te kunnen doen. Het gaat namelijk om dat spul waar deze Java zijn naam aan te danken heeft. Koffie dus!
Ik dacht, och kan geen kwaad, ik meld me aan. Maar toen ik bij stap twee kwam van de aanmeld procedure kwam ik bij een pagina die geen ruimte bood voor het invullen van een land en alleen voor "state". Een op de VS gericht formulier. Balen. Maar toch maar even een reply gestuurd naar het mailadres dat er bij hoorde met de vraag of de actie alleen op de VS gericht was aangezien het formulier dat wel was. Niet veel later kreeg ik de volgende reactie van de Director of Digital Strategy van het bedrijf achter de actie:
"Yes, the form does…but just get all your info in there and I'll try to get you a sample.
I'd like to allow everyone to test…great to see response from overseas!"
Kijk, dan win je mijn gratis reclame natuurlijk al. Zelfs als het ze niet gaat lukken een pak koffie tot hier te krijgen. It is the effort that counts!