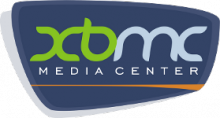 Op dezelfde dag als het beschikbaar komen van een untethered jailbreak voor de iPad 1, verscheen er ook een update voor XBMC. Dit is een open source mediaplayer die oorspronkelijk gemaakt is voor de Xbox (XBMC stond voor Xbox Media Center), maar tegenwoordig beschikbaar is voor Linux, Mac OS X, Windows en ook iOS. Dat laatste betekent dat je hem kunt installeren op je iPad of op je Apple TV2. Ik beperk me in dit bericht even tot de iPad (het werkt ook op een iPhone of iPod Touch, maar dat lijkt me iets minder zinvol). Voorwaarde is wel dat je een jailbreak uitvoert.
Voorheen was het zo dat je XBMC wel vanuit Cydia kon installeren, maar dan moest je daarna nog handmatig 'nightly builds' installeren om de software bij te werken. Met de komst van XBMC v11 (Eden) is dat echter niet meer nodig. Dat betekent dat je gewoon de stappen die op deze pagina staan kunt volgen om XBMC in no time geïnstalleerd te krijgen op je iPad. Daarna kun je op deze pagina lezen je XBMC kunt bedienen. Wil je video´s bekijken die ergens op je netwerk te vinden is, dan kun je hier lezen hoe dat moet.
Een van de mooiste features van XBMC vind ik echter de Icefilms add-on. Die is echter ook een beetje discutabel. Want, hoewel het downloaden van films in Nederland (nog) niet illegaal is, is het wel duidelijk dat de via Icefilms aangeboden films en series niet worden aangeboden met toestemming van de rechthebbenden. Je kunt dus nog voor jezelf besluiten om niet door te lezen!
Lees verder….