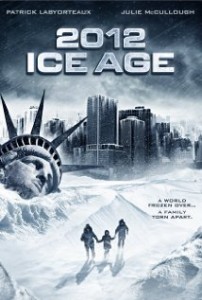 Niet veel woorden aan vuil maken: vreselijk slechte film. Ik heb hem alleen afgekeken omdat ik nou eenmaal in een vliegtuig zat tussen Schiphol en Philadelphia en dus niets beters te doen had (je kunt ook maar een beperkt aantal Sudoku's maken tijdens zo'n vlucht). Hij krijgt terecht ook maar 2,5 sterren van maximaal 10 sterren bij IMDb.
De review van Ph vale somt het allemaal op:
There is not much to say about this movie, it's dreadful… clearly one of the worst I ever seen in a long time.
It's a cheap copy of "Day After Tomorrow" but the the plot is atrocious and predictable, the special effects are 80's standards (I've seen better cgi in old Star Trek movies).
The acting is beyond poor, hard to describe, maybe a manual on "How not to act properly", but I have to admit that the plot doesn't help much.
There's not a thin shred of scientific validly on anything that goes around. I really can't write much more about it, I kept on watching just to see if somehow it would become better and it didn't.
I wouldn't recommend this movie to anyone to be honest.
En daar sluit ik me helemaal bij aan!