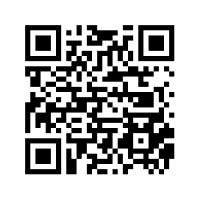 Sorry, geen tijd om te bloggen vandaag, ben vanavond nog druk bezig met het afronden van de handleiding voor volgende week woensdag. Ik heb zojuist een ISBN-nummer aangevraagd via ISBN.nl nadat ik dit bericht gelezen had (na toekenning van die eerste moet ik er nog twee aanvragen voor de andere twee edities) en een 2D QR-code op de voorkant toegevoegd. Dan hoef je de url voor de wiki niet helemaal in te typen, maar hoef je die QR-code (die je ook bij dit bericht ziet staan) alleen maar te scannen (zie ook dit bericht). Maar nou moet ik natuurlijk wel nog wat tekst daarover toevoegen aan het boek.
Daarna wil verder lezen in Cheater dat ik naar aanleiding van de oproep over Tips en trucks rond digitaal spieken geocht had en waarvan ik nu wil weten hoe het afloopt met Karl.
In de wacht daarachter staat Moral Panics and the Copyright Wars.
En natuurlijk heb ik vandaag gewoon een volle werkdag gehad, dus ik verveel me niet.