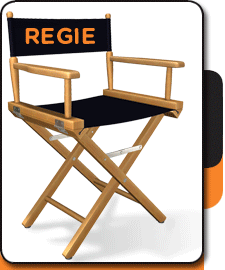 Ik kan niet zeggen dat ik al écht veel zin heb om vanochtend weer mijn tas in te pakken (al is die deze keer gelukkig een stuk kleiner dan de vorige keer), maar het is al weer zover.
Edublogdinner 2008
Vanavond ben ik er in Utrecht voor de vijfde keer bij: het Edublogdinner (met foto). Dit keer met maar liefst 39 aanmeldingen (en minimaal al weer 1 afmelding).
Posten van foto's en berichten zal vanavond wat moeilijk worden want ik overnacht de komende twee nachten in het Park Plaza Hotel en wat ik me daar van de vorige keer van kan herinneren was in ieder geval geen 'free wifi'.
Onderwijsdagen 2008
Mijn programma voor de onderwijsdagen zit al wat voller dicht gepland dan andere jaren omdat ik een aantal keer zaalvoorzitter ben. Ik ben dinsdagochtend te vinden bij de preconference getiteld Weblectures en didactiek: the next step. Na een lunchafspraak en de openingskeynote van een nog geheime spreker heb ik voor sessieronde 1 nog geen keuze gemaakt.
Sessieronde 2 ben ik zaalvoorzitter bij HD videoconferencing – communiceren in hoge kwaliteit, sessieronde 3 ben ik zaalvoorzitter bij Using the iPhone and the iPod Touch in Learner Support. Daarna is het al weer tijd voor het OWD feest.
Op woensdag ben ik tijdens sessieronde 4 zaalvoorzitter bij HD Video aan zet en bij sessieronde 5 bij Mobile learning; anyplace, anytime, any context.
Na nog een lunchafspraak denk ik dat ik dan toch maar weer even bij Wilfred Rubens ga luisteren tijdens zijn sessie De niet-bestaande net-generatie en de impact op onderwijs. Niet omdat ik daar persé verwacht nieuwe dingen te horen, maar ik vond zijn sessie vorig jaar leuk om mee te maken en ook nu heeft hij weer het nodige voorwerk online gezet (je kunt nog reageren op zijn stelling) en gebruikt hij BackNoise als backchannel.
Lees verder….