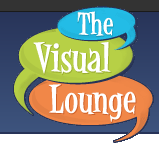 Nóg een plek waar ze vandaag beginnen met aftellen. The Visual Lounge start een serie "The 12 Days of Screencasting"  (voor als je het rijmpje niet kent, zie deze pagina). Elke dag komt er een tip rond screencasting voorbij.
De eerste tip is "Start your timers!" waarbij wordt gesteld dat je beter eerst even je script voor je screencast kunt timen voordat je aan de opname begint.
Hoewel het inderdaad handig kan zijn om vooraf te weten hoe lang een screencast gaat worden, heb ik ze in ieder geval nog nooit (of heel zelden) vooraf helemaal uitgeschreven. Het opnemen zelf ik wat mij betreft vaak net zo veel werk als het uitschrijven, dus de bespaarde tijd is dan ook minimaal. Maar goed, niemand zei dat ik het met alle 12 tips eens moest gaan zijn. Doe er je voordeel mee zou ik zeggen.